Beware of Fake and Spoof Emails.
We have recently became aware that somebody is sending fake and spoof emails (from an email address containing the word "limousine-hokkaido.jp") in the name of "limousine-hokkaido.jp Co.,Ltd".
We have nothing to do with such emails.
And,we will never send you any email asking for your account or personal information.
The emails ask recipients to reply to the sender, but doing so could put you at the following unexpected risks and further:
Someone stealing your personnel or otherwise important information
Your computer being exposed to virus
PLEASE DO NOT RESPOND TO SUCH EMAIL, BUT DELETE IT FROM YOUR COMPUTER.
If you suspect damage from such fraud, please contact the police.
"Limousine-hokkaido"を装うEメールにご注意ください。Limousine-hokkaidoへアクセスしたお客様に対し、弊社より口座や個人情報をたずねるメールを送ることは一切ありません。こうした詐欺メールを受け取った際は、直ちにメールを削除し、口座や個人情報開示の呼びかけには応じず、また添付やリンクを開いたりしないようにしてください。万一、このような詐欺による被害の疑いがある場合は、警察にご連絡ください。
We offer you UNFORGETTABLE private tours in Hokkaido!
Our Hokkaido experts made to order private tour offers a truly unique Hokkaido experience from other companies.
We also provide door-to-door private transfer throughout Hokkaido, with a wide range of vehicles for selection to suit your needs.
All you need to do is complete the reservations form, or contact us for an enquiry.*Please check the availability in advance.
【Doming-wari】Discount for Hokkaido residents
Travel at a lower price, cheer up Hokkaido more!
Hokkaido resident exclusive, Doming-wari, will give you a wonderful journey, while cheering up Hokkaido
■Maximum 10,000JPY discount for travel from and within Hokkaido
■From July 1st. 2020(Wed.) to January 31st. 2021(Sun.)
(Should check out by January 31st. 2021)
■Only for Hokkaido residents!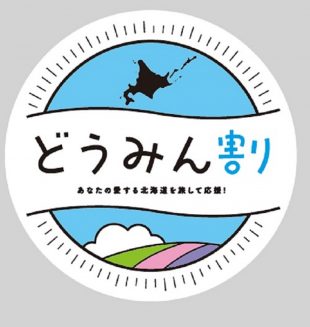 –Office hours: 10:00AM-5:00PM (Mon-Fri)–
*E-mails will be responded to within office hours.
*Applications for reservation after 3:00 PM the day before the date of use will not be accepted.