Central Hokkaido /Tomamu/Furano/Biei/Asahikawa/Sapporo/
Otaru/Toya/Shikotsu – with English speaking attendant
Enjoy the great view of flower fields and green hills in Furano.
Explore the vast nature of Lake Toya, Mt.Usu and Lake Shikotsu.
The best season of lavender is from the mid to late July.
(It will be affected by the weather conditions.)
Best season for this itinerary is from June to August.
DAY 1
New Chitose Airport
Hotel : Tomamu
---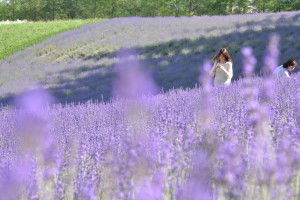 DAY 2
Unkai (Sea of Clouds)
Furano cheese Factory
Farm Tomita
Rokugo Viewing Platform
(Furano Jam Garden & ANPANMAN Shop)
Hotel : Furano
---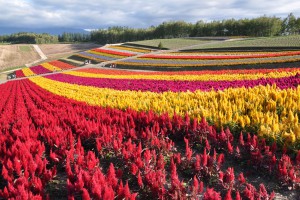 DAY 3
Biei Blue Pond
Panoramic Flower Gardens Shikisai-no-Oka
Patchwork Road
Hotel : Asahikawa
---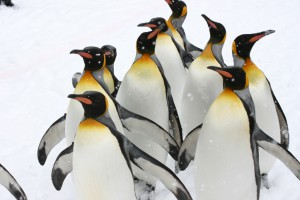 DAY 4
Asahikawa Asahiyama Zoo
Asahikawa Ramen Village
Snow museum
Sunagawa Highway Oasis
Sapporo Odori park
Hotel : Sapporo
---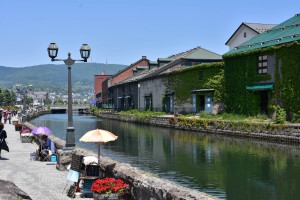 DAY 5
Otaru Canal
Sakaimachi street shopping
Fruit picking
Yoichi winery or Nikka whiskey distillery
Hotel : Toyako – Onsen
---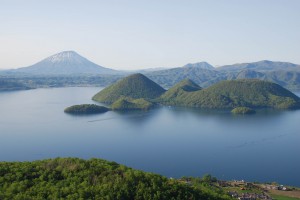 DAY 6
Lake Toya
Mt.Usu & Showashinzan
Jigokudani (Hell Valley)
Lake Shikotsu
Hotel : Shikotsuko – Onsen
---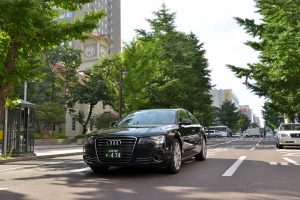 DAY 7
Transfer to New Chitose Airport
---
---
Price
Total cost of Van type vehicle with English speaking attendant for this trip is approx. 511,500 JPY.
※The cost does not include accommodations, meals, entrance fees and other personal expenditures.
– The average hotel rates for twin room including breakfasts and dinners for this trip :
*Standard (3 Stars)from 110,000 JPY/ person
*Deluxe (4 Stars)from 150,000 JPY/ person
*Luxury (5 Stars)from 200,000 JPY/ person
If you need a package plan including accommodations, MID TRAVEL can arrange for you.